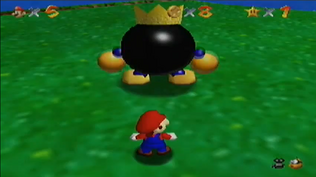 On May 24 2011 (around 2:00Am), Tim said on Twitter : "People are going to be either enthralled or massively underwhelmed by what I'm posting tomorrow. Here's a hint. It's Super Mario 64. Yep." (link) So, NintendoCapriSun announced his 43rd LP to be starting around May 24-25, 2011. First part was indeed uploaded on May 24. NCS decided to LP the game despite being overdone by many many let's players in the past. Also, it received a warm welcome as a new LP from the fans.
The LP ended on August 8, 2011 with 28 parts.
Ad blocker interference detected!
Wikia is a free-to-use site that makes money from advertising. We have a modified experience for viewers using ad blockers

Wikia is not accessible if you've made further modifications. Remove the custom ad blocker rule(s) and the page will load as expected.