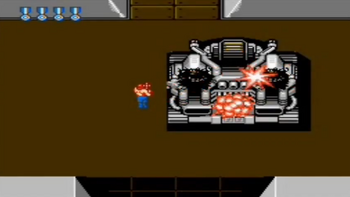 This is NCS's 45th Let's Play in which he plays the NES game called "Super C" which is a 2D shooter. The project started on June 26, 2011 and ended on the 29 and consists of 3 parts. He played the game in part of a project called "8-Bit Summer" started by a LPer called " MasterXPlouDer" in which, for all summer, people LP 8-bit games.
June 26 2011 is also another day for NCS : the acquisition of a brand new Dell XPS computer with Quad-core CPU (Core i7), 8GB of (DDR3) RAM. Tweets about his new computer : 1, 2 (re-installing driver for capture card), 3 (re-installing Sony Vegas Pro 10), 4, 5 (commenting on performance)
Ad blocker interference detected!
Wikia is a free-to-use site that makes money from advertising. We have a modified experience for viewers using ad blockers

Wikia is not accessible if you've made further modifications. Remove the custom ad blocker rule(s) and the page will load as expected.