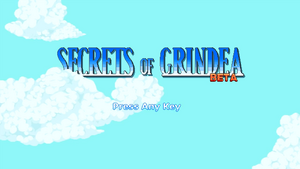 Secret of Grindea is, by startdate, NintendoCapriSun's 76th Let's Play. This is an "old-school" RPG for the PC released on Steam. Tim is playing a beta version (the game isn't even complete) and does not play the online co-op mode. This game is some kind of spiritual successor to Secret Of Mana, one of Tim's all-time favorite games.
Ad blocker interference detected!
Wikia is a free-to-use site that makes money from advertising. We have a modified experience for viewers using ad blockers

Wikia is not accessible if you've made further modifications. Remove the custom ad blocker rule(s) and the page will load as expected.