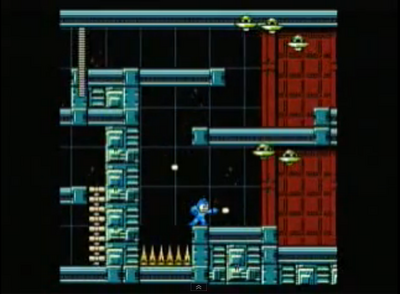 Let's Play Megaman 9 is, by start date, NintendoCapriSun's 26th let's play (LP) on YouTube. In it he plays Mega Man 9 for the Nintendo Wii. It was posted between July 7 and August 2, 2009. The LP consists of nine parts.
Playlist: Click Here
#
Title
Upload Date
Link
1
Three Months Toke-Free
Jul. 7, 2009
Click Here
2
I Like It When I'sabe Plugginininina My Jewel
(name given to original upload only)
Jul. 10, 2009 (original), Oct. 31, 2010 (reupload)
Click Here
3
Tornagma
Jul. 12, 2009
Click Here
4
Splornet & Rant About Music Remakes
Jul. 16, 2009
Click Here
5
Oh, There's A Big Surprise
Jul. 18, 2009
Click Here
6
Failgress
Jul. 22, 2009
Click Here
7
Wily On Saturday
Jul. 25, 2009
Click Here
8
The Final Showdown......Again
Aug. 2, 2009
Click Here
9
The End...
Aug. 2, 2009
Click Here
Episode 2 (original video ID: AsPeEHY8GYg) was ID Matched as IGN claiming rights to some of the content, when in reality it all belongs to Capcom. NCS said it would be less of a hassle to reupload it. It was posted again on Halloween, 2010. NCS didn't bother to name it after the fiasco.